SMART TAX USA – Testimonials & Results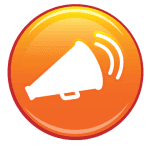 Over $4,000,000 of overpaid and/or over-assessed taxes has been filed in just the last year due to our efforts.
•••
Successfully identified and filed over $10,000,000 in sales tax refunds for Aggregate Companies.
•••
Reviewed the activities of a chemical company after a sales tax audit was completed and recovered over $500,000 in refunds.
•••
Reversed a $60,000 sales tax audit into a refund.
•••
Performed a reverse sales tax audit for a large manufacturing company as a follow-up to a prior audit done by one of the national firms and we were successful in identifying over $100,000 in additional refunds and savings.
•••
Utilized a variety of Hearings and letter rulings to weave a successful argument to reduce sales taxes for many different companies in various industries resulting in refunds.
•••
Reduced the $100,000 sales tax audit of a large fiberglass company to a total audit of $8,000 by researching the auditor's findings.
•••
Performed a sales and use tax divergent use study for a large manufacturing company to obtaing exempt status resulting in a $900,000 refund.
•••
Identified and recovered over $400,000 for one of the nations largest privately owned envelope manufactures.
•••
Recovered $60,000 in overpayments for a national restaurant chain.
•••
Reduced a $250,000 sales tax audit liability for a IL manufacturer to a liability of $25,000 resulting in $225,000 tax savings.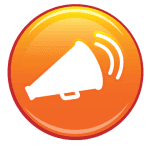 SOME OF OUR MANY CLIENTS
ARBOR METALS
ADVANCED CAST STONE
AFFILIATED FOODS
AGAR CORP
AGE INDUSTRIES
AIRBORN
ALLISON GOURMET KITCHEN
AMARILLO GEAR
AMERICAN IRONHORSE
AMERON
AMICO
ANTHONYFOREST PRODUCTS
ARGON MEDICAL
ARROW FAB
BATES CONTAINERBELL PROCESSING
BRALCOBROAN NUTONE
BURGES SPECIALTY
CARRY-ON TRAILERSCAVINESS PAKING
CEMEX
CH GUNTHER
CHAMPION WINDOW
CHECKS IN THE MAIL
CHEMICAL SPECIALIST
CINTAS
CIRCLE Y
CONAGRA FOODS
CONTROL PRODUCTS
CUSTOM CRETE
DEAN STEEL
DEL MONTE FOODS
DELTA BRANDS
DELTA STEEL
DIXON
DL COFFEE
EAGLE GONCRETE
EDGE ADHESIVES
ELLISON
FLEXICORE
FLOGISTIX
GAS SOLUTIONS
GENPAK
HANSON US BRICK
HARLAND CLARK
ITW
INTERNATIONAL HOME FOODS
KAISER ALUMINUM
KASPAR WIRE WORKSLEBUS INTL
MAXWELL PAPER
MICROTEK MEDICAL
NATIONAL ENVELOPE
OHMSTEDE
PAK SHER
PALLET ONE
PALMHARBOR HOMES
PALO DUARO MEAT
PACKAGING CORP OF AMERICA
PEERLESS MFG
PJ TRAILERS
QFC PLASTIC
REX HIDE
ROYAL SEATING
SHUMATE ENERGY
STANDARD ALLOY
TAYLOR PUBLISHING
TEMPLE BOTTLING
THE COCA COLA CO
TJ BLACKBURN SYRUP
TRIDENT METALS
UNITED WASTE
WESTERN EXTRUSIONS
WICKETT & CRAIG
WL PLASTICS
AZZ
NAVARO PECAN
NORRISEAL
REPUBLIC PLASTIC
GEORG FISCHER
FLOW CHEM
CONTACT US TODAY!
SMART TAX USA specialized comprehensive analysis can determine how these new exemptions; credits and incentives directly affect your business. This will result in a reduction of current and future tax liabilities providing significant tax savings for your business! Most importantly our success rate is 90% of the companies we work with will have a substantial tax saving benefit. Our initial review will determine the validity of your refund status and as always, the consultation is absolutely free. Our work is performed on a contingency fee basis, "if we do not perform no fee is due!"
REFUNDS ARE GREAT, CLICK HERE >